The Morning After
is a "Breakfast. Brunch. Bar" that will be having their grand opening soon in the Gaslamp area of San Diego! They are currently having a soft opening between the dates of December 10th through December 23rd. Y'all already know I love me some brunch so I am totally excited about this new spot.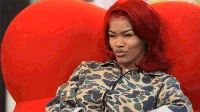 If these photos from their site are any indication of what we can expect from The Morning After then I'm already sold.
Bruschetta + Michelada
waffle with chocolate fudge sauce
Watermelon Mules
Would I be too much of a glutton if I ordered all of the above in one sitting? Some for now and some for later, of course. Plus Chef Will, the restaurants "Culinary Creator and Boss in the kitchen" is rumored to have a fire dish of Southern Style Shrimp and Grits. The reviews of the dish are enough to convince me that I need to get on down there. Like I said earlier...I'm sold. See you guys there!!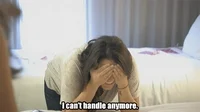 For more information:
https://www.themorningaftersd.com/
Until next time...Go forth and read, comment and share!! Bye loves :)
#brunch #breakfast #food #foodie #foodporn #lunch #coffee #instafood #dinner #cafe #delicious #instagood #yum #eggs #yummy #love #foodstagram #foodphotography #eat #foodlover #sunday #like #healthyfood #healthy #tasty #restaurant #tea #foodblogger #sundaybrunch #bhfyp