Beats, Brunch + Visions
Tickets $25 - $30
DATE AND TIME
Sat, January 12, 2019
12:00 PM – 4:00 PM PST
LOCATION
Brick + Laurel
5171 Guild street
La Mesa , CA 91942
REFUND POLICY
No Refunds
Get ready to CREATE or REVITALIZE your 2019 vision board, with a little help from mimosas, brunch and dope beats.
This vision board and brunch experience will assist you with the planning and execution of the goals you desire to achieve, but the most exciting thing is seeing your VISIONS and #GOALS manifest.
"The vision is free, but the work will cost you"
#BeatsBrunchVisions
This is a COED event , so fellas bring those visions and goals with you!
Your BeatsBrunch+Vision experience includes:
- All vision board materials (Feel Free to bring additional magazines if you like)
- Mimosa libations
- Brunch vibes-
catered by The Bar Bank
- Beats by –
Entrepreneur / R&B only's resident DJ- DJ
Dauché
- The latest Fashion Vibes by San Diego's very own Sheena Mercedes
https://www.sheenamercedesco.com/
- Networking with business owners, bloggers and overall dope people!
This is a 21 + event
What are the transportation/Parking options?
There is public parking located on Center street. The location is an industrial area with small businesses so please be mindful and do not park in the small businesses parking spots. Feel free to take advantage of Uber or Lyft if you prefer not to drive.
Refund policy: All ticket sales are final, however, they are transferable. Refunds are only given if the event is postponed.
Questions please email:
BeatsBVisions@Gmail.com
We will also have a few special speakers in the building!
Ashley Donaldson AKA Queen MoreLife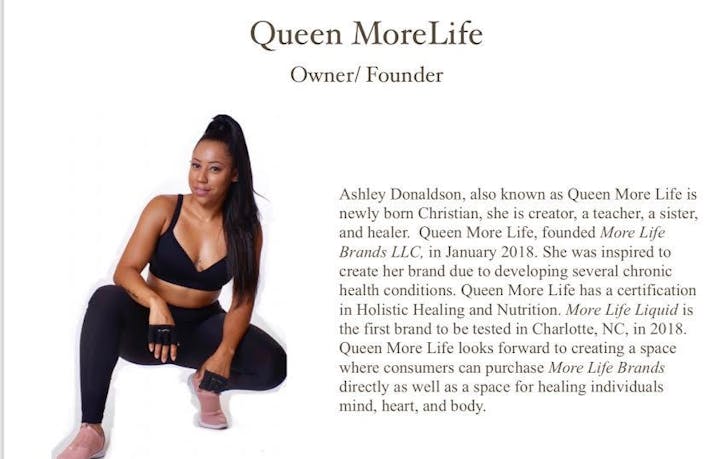 More information on Ashley's brand click here:
MoreLifeLiquid
Monisha Donaldson - Certified Life Coach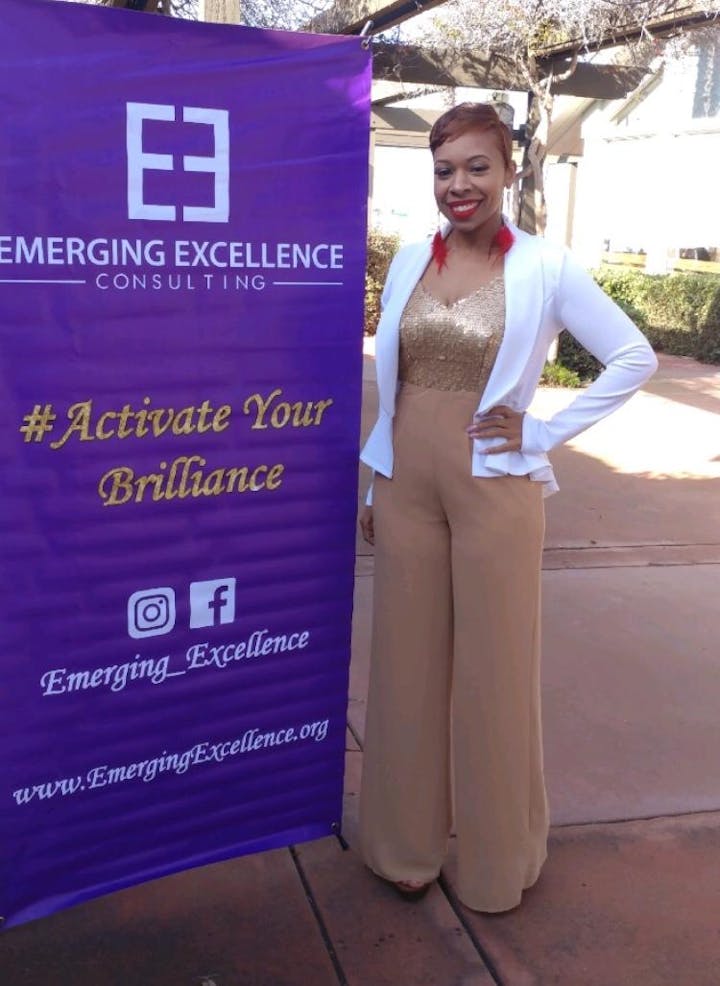 Owner of Emerging Excellence Consulting which is a team that brings healing and hope to the San Diego Community.
More information
IG- Emerging_Excellence
FB- Emerging Excellence 2017
www.emergingexcellence.org
More speakers to be announced, stay tuned!
Map and Directions

Beats, Brunch + Visions at Brick + Laurel
5171 Guild street, La Mesa , CA 91942